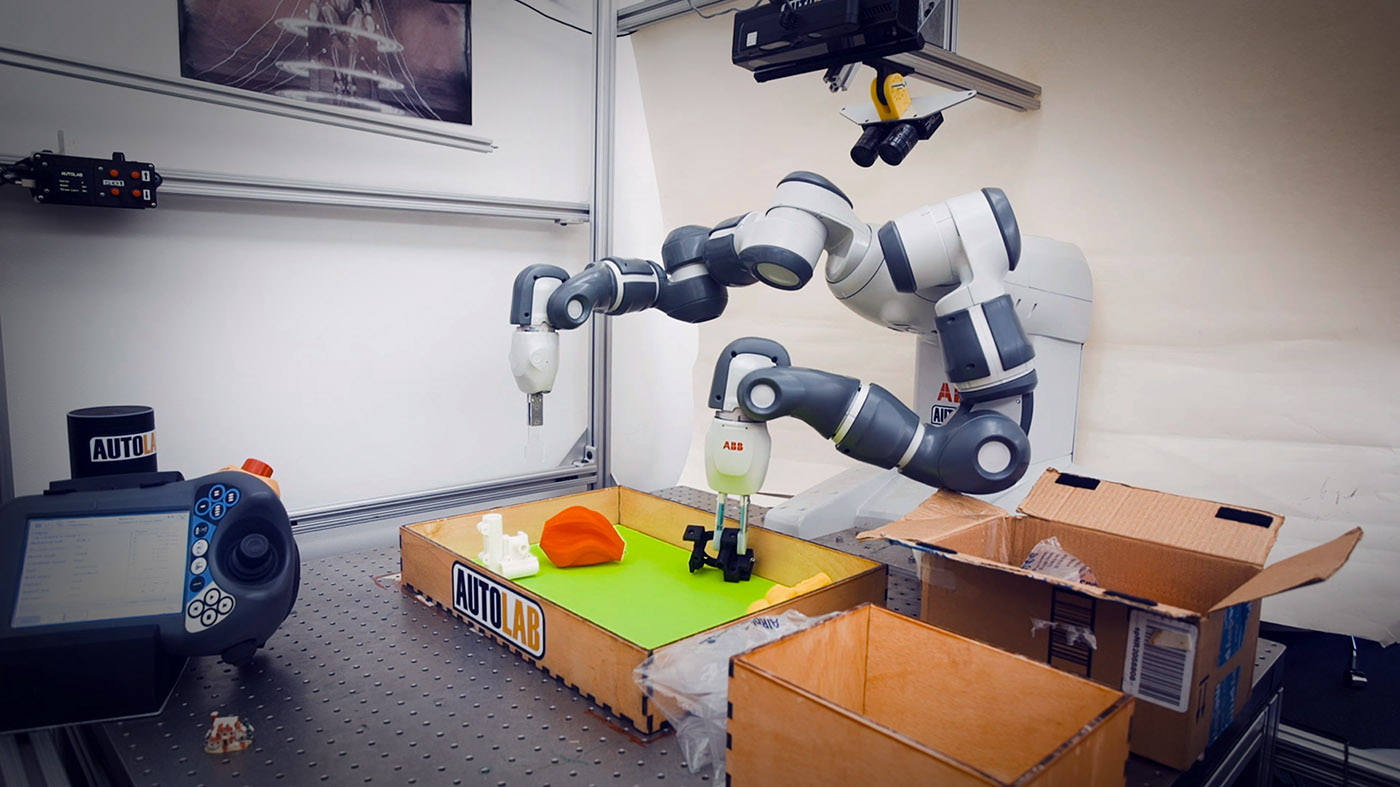 04 Apr

Dex-Net – 99% Precision Grasping

A team of American researchers from the Autolab group, led by Ken Goldberg developed a robot with great dexterity.

Called Dex-Net, this robot composed of a neural network, a high-resolution 3D sensor and equipped with two arms (one with a suction pad and the other a clamp) is able to sort and grasp various objects very quickly..

This robot could integrate the world of industry but it could also assist doctors.

See the video below:

More information here:

https://berkeleyautomation.github.io/dex-net/

https://www.technologyreview.com/s/610587/robots-get-closer-to-human-like-dexterity/
Voici Dex-Net, le robot ayant la plus grande dextérité au monde !